22 May 2018
Washé raises $3.5 million for its on-demand car washing service and biz platform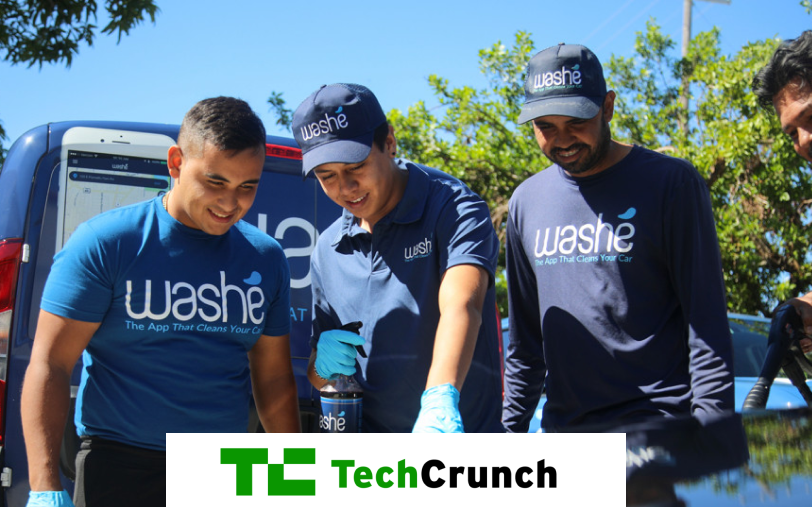 Another startup wants to make on-demand car washing work, where others have failed. Washé, a Boca Raton-based service for on-demand washes, has raised $3.5 million in seed funding to continue to grow its business, which involves a mobile app consumers use to connect with Washé's network of around 1,000 licensed and insured car washing professionals.
The round was led by veteran tech entrepreneur Ron Zuckerman, currently a board member at TV Time, and included other, unnamed investors.
Washé, which operates in parts of Florida, Southern California, and more recently, Georgia and New Jersey, has performed roughly 100,000 car washes to date in the South Florida market – its largest – and is currently seeing 125 percent growth, it says.
To use the service, customers download the Washé app to their phones, create a profile and pick a package. There are four available, ranging from $30 to $120. With a tap of a "Wash Me Now!" button, a mobile washer (or Washér, as the company says) is deployed to the customer's location, like their home or office. The washer has all their own equipment, so the job can really be anywhere – they don't need the customer's power or water.
When the job is a complete, customers are sent a photo of the work and can choose to tip or rate the washer in the app.
Washers are primarily existing business owners who use the service as lead generation, allowing them to focus on making money – not finding customers. Washé's focus, meanwhile, is on the customer experience – it vets the washers, and inspects their vehicles and equipment before bringing them on.
But Washé will also train those who want to be their own boss, and it sells car wash equipment to help them get started. The products are available at local Washer hubs and online at The Washé Store – which gives it an e-commerce business on the side of its B2C operation. In addition, washers without a van can rent a branded one from Washé to use.
Washers can set their own hours and are paid through the app, including tips. These payments are automatically deposited to their bank account. Washérs keep 70 to 80 percent of the transaction, like a typical marketplace, with the variance depending on things like package or location.
Beyond the consumer-facing service, the startup also offers a service for businesses who want to offer car washes as an amenity for employees, customers, or others on-site. The company offers its tech platform for businesses to track and manage car wash activity. It currently partners with corporations, valets, hotels, and travel companies, including Office Depot, Citrix, Curbstand, Jetsmarter, and the Setai Hotel. Some of these are single locations, not large deals, as this business is just getting off the ground.
The B2B business is more flexible, however, offering more options for packages and pricing, as well as specific times Washé will be available.
The fundraise will be focused on growing both the B2C and B2B operations, the company says, as well as hiring to expand its 15-plus person team in Boca Raton.
The idea of bringing services to the customer is of growing interest in an on-demand world, where you can order nearly anything online, and have it show up at your location – sometimes just an hour or so later. Washé believes that services like the one it offers will be able to ride this wave, as people begin to expect not just products – but anything else they need – to come to them, as well.
Specifically, the company points to recent market intelligence from IBIS World Industry, which says there's a $3 billion mobile car wash industry in the U.S, and a $10 billion total U.S. car wash industry. IBIS expects that demand to grow over the next five years, too.
Of course, on-demand car washing hasn't always fared well. It's extremely difficult to become the "Uber for X," (in this case, car washes), and Washé still has a long way to go to prove itself.
But the company believes its focus on matching supply and demand will help it to succeed.
"What is key is that you have to balance the supply and demand. So you have to really understand how to how to engage your supply channels…our supply is equally as important to us as our customers," explains Washè CEO Matt Stadtmauer.
Stadtmauer previously worked in the investment industry, specifically hedge funds, before getting the bug to do something more entrepreneurial. He says he got the idea to try Washé from a friend, and developed the app with help from Tel Aviv-based Execute – meaning, the technical side of the business is currently outsourced to some extent.
The company tested the market for over six months in 2016 in Boca Raton, and had seen some success.
"[Washé has a] strong go-to-market strategy, plus a scalable footprint that allows us to take what was initially a B2C model and grow it into a vertically-integrated business where we're doing B2B," says Stadtmauer. "We have product line for the do-it-yourself market, in addition to strategic integrations with other apps and the auto care space. We have a very interesting roadmap that touches all the various four points of our vertical business lines," he adds.
Washé is currently available on iOS, where it has a notably good 4.7-star rating, and Android, where it's a 3.9. Customers complaints relate to the quality of the wash, which can be subjective, but also a tough problem to address at scale. Other times, the complaints are more technical in nature – something that Washé could improve by bringing engineering and development more in-house.
The app has been live since April 2016, initially in a smaller, beta period. It now plans to expand further into L.A., plus new markets in Arizona, greater California, and the Tri-State area, among others.
"Washé is leading the way in the on-demand car wash space by offering an innovative platform for both consumers and businesses," said Ron Zuckerman, in a statement. "Washé's success over the past two years demonstrates tremendous growth potential and I'm excited to work with them to expand Washé in the U.S and globally."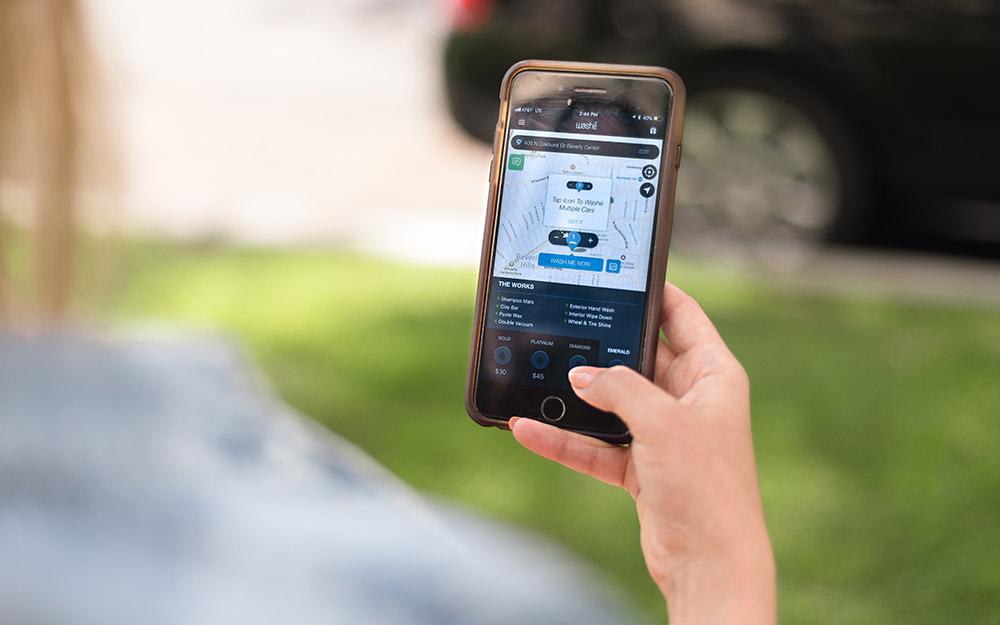 07 May 2018
BOCA RATON, Fla., May 2, 2018 /PRNewswire/ -- Washé, a mobile app that connects users to professional mobile car …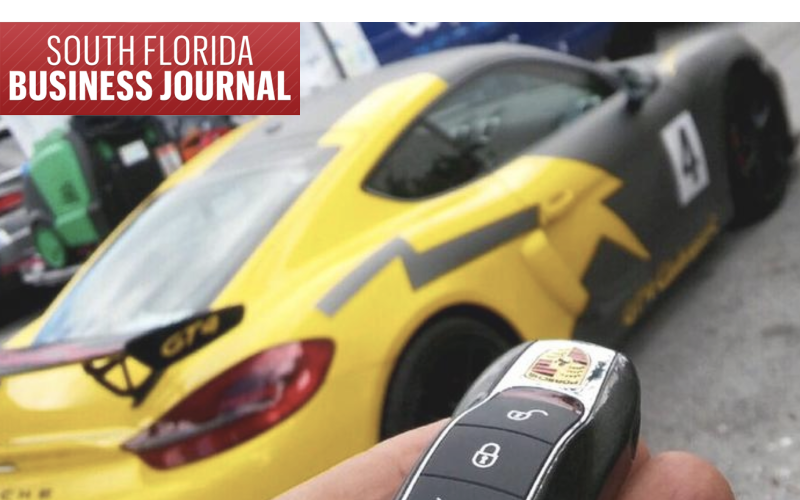 07 May 2018
Boca Raton-based Washé has raised $3.5 million in a seed funding round led by veteran technology entrepreneur Ron …