02 May 2018
Washé Is A New On-Demand Car Wash Service Based In Boca Raton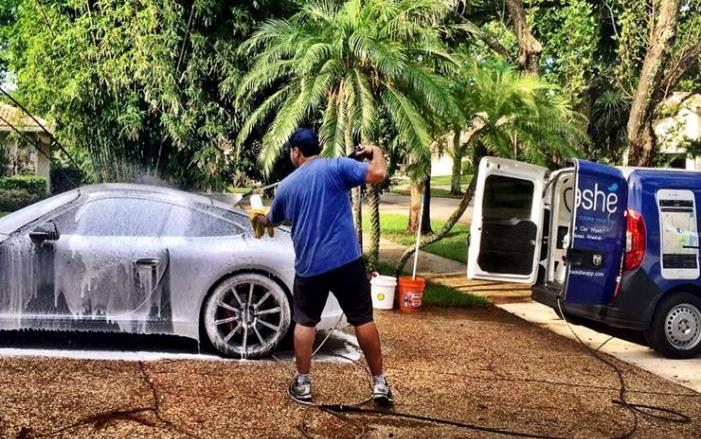 Let's be real, getting in your car, driving to a gas station and pulling through a garage equipped with human-sized sponges and kiddie pools' worth of suds can be a dreadfully exhausting task—amiright?
Well, with Washé, a Boca-based app that launched earlier this year, the car wash comes to you. Intrigued by the concept, I decided to give it a try.
Here's how it works: After downloading the smartphone app and setting up a profile, users can select one of four packages: Sliver washé ($20), a hand wash of the car's exterior; Gold washé ($30), a hand wash, and a vacuum and wipe down of the vehicle's interior; Platinum washé ($60), a hand wash and wax, and a vacuum and wipe down; or Diamond washé ($120), a hand wash, wax and clay bar, vacuum and shampoo of the carpets, and a clean and condition for the vehicle's interior.
I selected the Platinum package for my poor Nissan Sentra, which probably hadn't received a wash in six months. (What's the point when the sky does it for you in South Florida?) With a collection of valet tickets accumulating on my dashboard and half of the beach piled onto the floor mats, this was a job for someone much more skilled than myself.
When Washé arrived that morning, "Blake" gave me a call to see if I could unlock my car through my office window—ultimate laziness. I did. He let me know he would lock up once the team completed the wash/wax/wipe down.
I forgot about the whole thing until I saw my car sparkling in the parking lot that evening. I inspected it from every angle—spotless. And the interior was just as impeccable. My washers even gave me a strawberry-scented air freshener. I reopened the app, and it gave me the option to send a well-deserved tip.
Want $20 off your first Washé service? Use discount code washgulf for a free Silver wash, or use the credit toward a Gold, Platinum or Diamond package.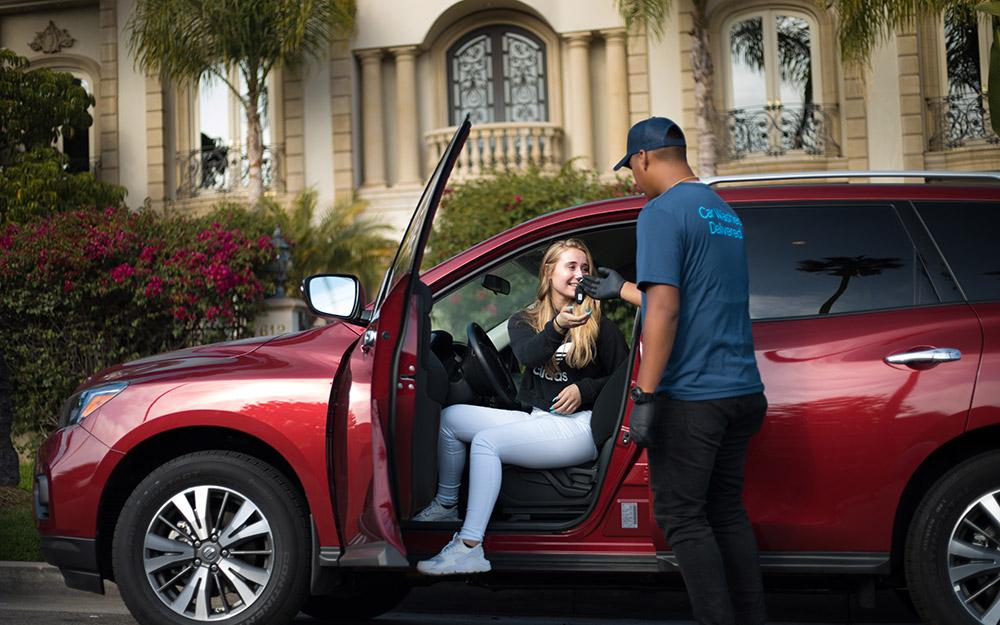 02 May 2018
Experts Bring a Full-Service Car Wash to South Florida Consumers On-the-Go …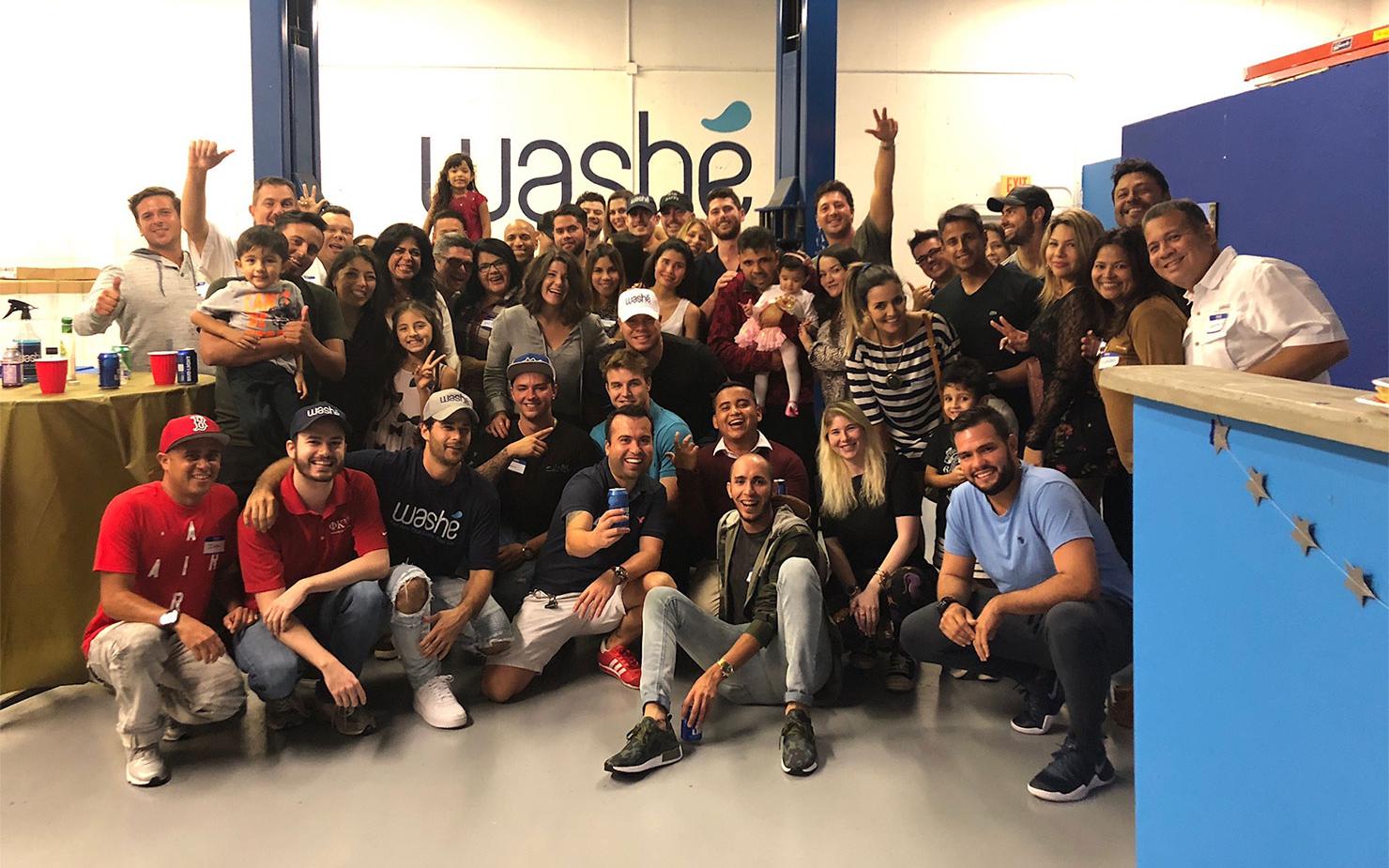 24 Mar 2018
The Washe Washer Holiday Party 2017 was fantastic!Thank you to all the Washers who joined us and brought their families …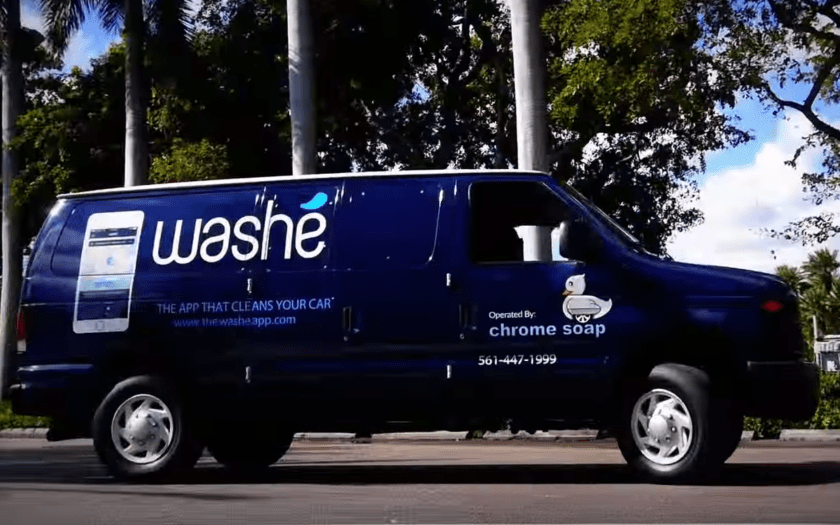 26 Feb 2018
The car has long ceased to be just a vehicle and means of transportation, now it is a kind of indicator of a person's …